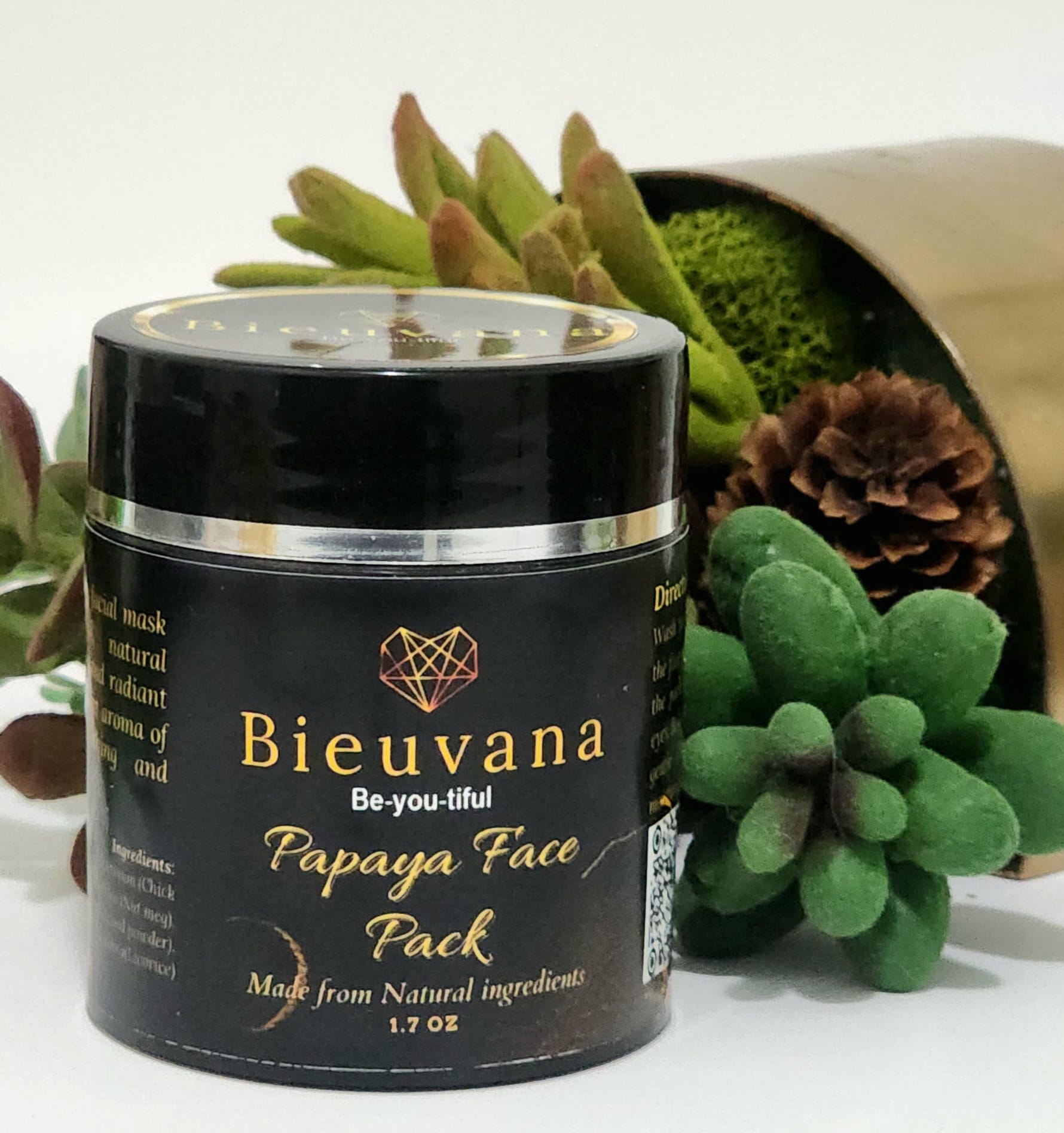 Face Pack (Papaya) - 1.7 oz
Sale price
$12.00 USD
Regular price
Face Pack (Papaya)
Papaya Face Pack has been specially formulated and exclusively prepared with the papaya fruit, which underwent stringent cleaning, sun drying, hand crushing, and then blended with other essential authentic herbs. It is enriched with the goodness of all the natural ingredients.

Benefits:
🌿 Reduces Blemishes, pigmentation, and patchy skin
🌿 Reduce hyperpigmentation
🌿 Fade freckles
🌿 Lightens and evens skin tone
🌿 Improve skin clarity

Directions for Use:

Before applying the product, wash the face well.

Take two spatulas of face pack powder with curd / rose water/ green tea extract/raw milk (as available) and make a good paste (avoid lumps).
Apply the mix all over the face and neck.
Please close your eyes and relax till it dries.
Rinse it off with plain fresh water with a gentle circular scrubbing massage and apply moisturizer once done.
Disclaimer: 
Herbal products are, in general, safe to apply. Individual experiences may vary. If you experience any allergic reactions, please stop applying the product immediately, wash it thoroughly, and seek immediate medical help.