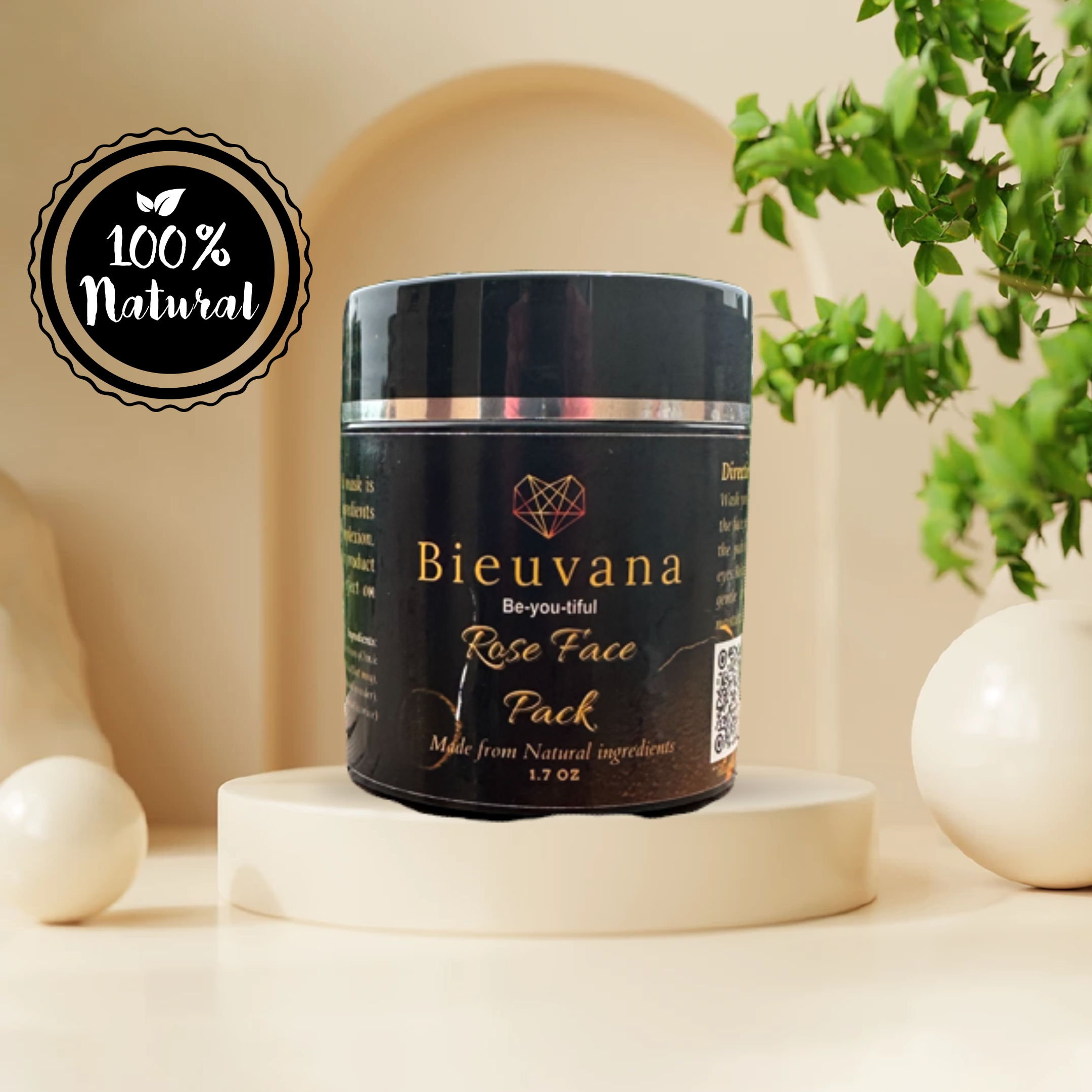 Face Pack (Rose) - 1.7 oz
Sale price
$9.99
Regular price
$12.00
Face Pack (Rose)
Made with pure natural paneer roses, sun-dried and hand crushed. Mixed with authentic and essential herbs that are required to nourish and brighten the skin.

Ingredients:
Rosa damascena (Rose), Oryza sativa (Rice Flour), Cicer arietinum (Chick Pea), Terminalia chebula (Indian hog Plum), Myristica (Nutmeg), Chrysopogon zizanioides (Khus), Santalum album (Sandalwood powder), Fuller's Earth, Glycyrrhiza glabra(Licorice)
Benefits:
🌿 absorbs excess oil from the skin without drying it
🌿 It helps to restore the natural pH balance of the skin
🌿 Rose Face pack works wonders for inflammation and also promotes the synthesis of antioxidants, and slows down visible signs of aging
🌿 Reduces oil secretion
🌿 No side effects for sensitive skin
🌿 It acts like a toner, minimizing pores on the skin and leaving the skin more beautiful, shining, and glowing.

Directions for Use:
Before applying the product, wash the face well.

Take two spatulas of face pack powder with curd / rose water/ green tea extract/raw milk (as available) and make a good paste (avoid lumps).
Apply the mix all over the face and neck.
Please close your eyes and relax till it dries.
Rinse it off with plain fresh water with a gentle circular scrubbing massage and apply moisturizer once done.
Disclaimer: 
Herbal products are, in general, safe to apply. Individual experiences may vary. If you experience any allergic reactions, please stop applying the product immediately, wash it thoroughly, and seek immediate medical help.