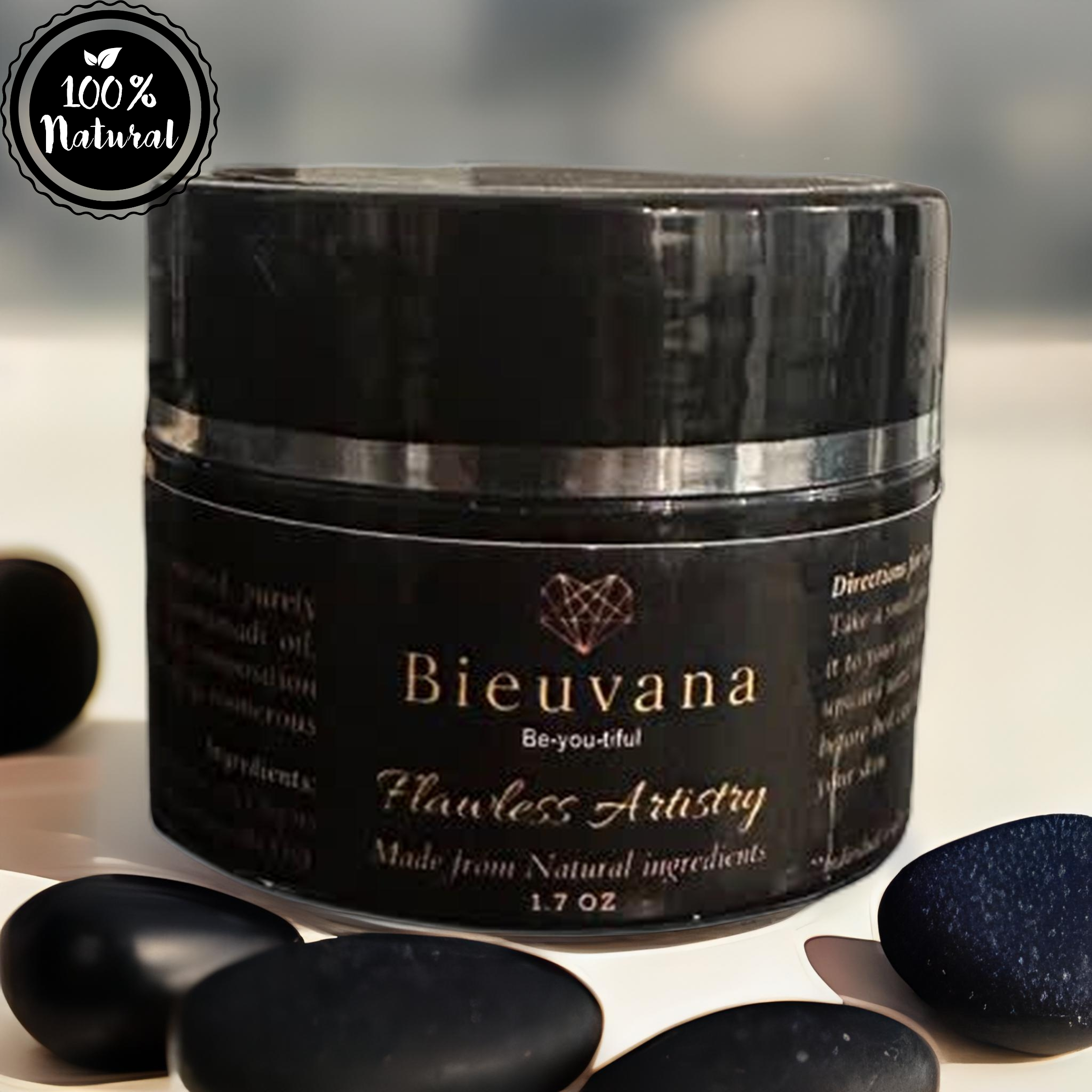 Flawless Artistry - 1.7 oz
Sale price
$9.99
Regular price
$12.00
Flawless Artistry 
A rich composition of Kumkumadi oil-infused gel creme, which has the glorious benefits of saffron, Sandal, and Multivitamins, this scientifically designed gel is a Purely herbal massage gel.

Ingredients:
Aloe barbadensis miller(Aloe vera gel), Sesamum indicum(sesame oil), Crocus sativus(saffron), Crocus sativus(Kumkumadhi Oil)
Benefits:
🌿 Anti-aging and Combat skin dullness
🌿 Keeps skin hydrated
🌿 Eliminates dark spots
🌿 Removes dark circles, pigmentation, and blemishes
🌿 Makes skin spotless and super smooth
🌿 Acts as a protective shield so no harmful chemicals contact the skin.
🌿 Used as a primer which gives a natural glowing glow.

Directions for use:

Wash the face thoroughly with a mild cleanser before going to bed.
Take a small amount of gel, equivalent to the size of a peanut, and apply it to your face and neck.
Using gentle circular motions, massage the gel upward until thoroughly absorbed into your skin.
Using a night cream before bed can be a great way to improve the appearance and health of your skin.
Disclaimer: 
Herbal products are, in general, safe to apply. Individual experiences may vary. If you experience any allergic reactions, please stop applying the product immediately, wash it thoroughly, and seek immediate medical help.