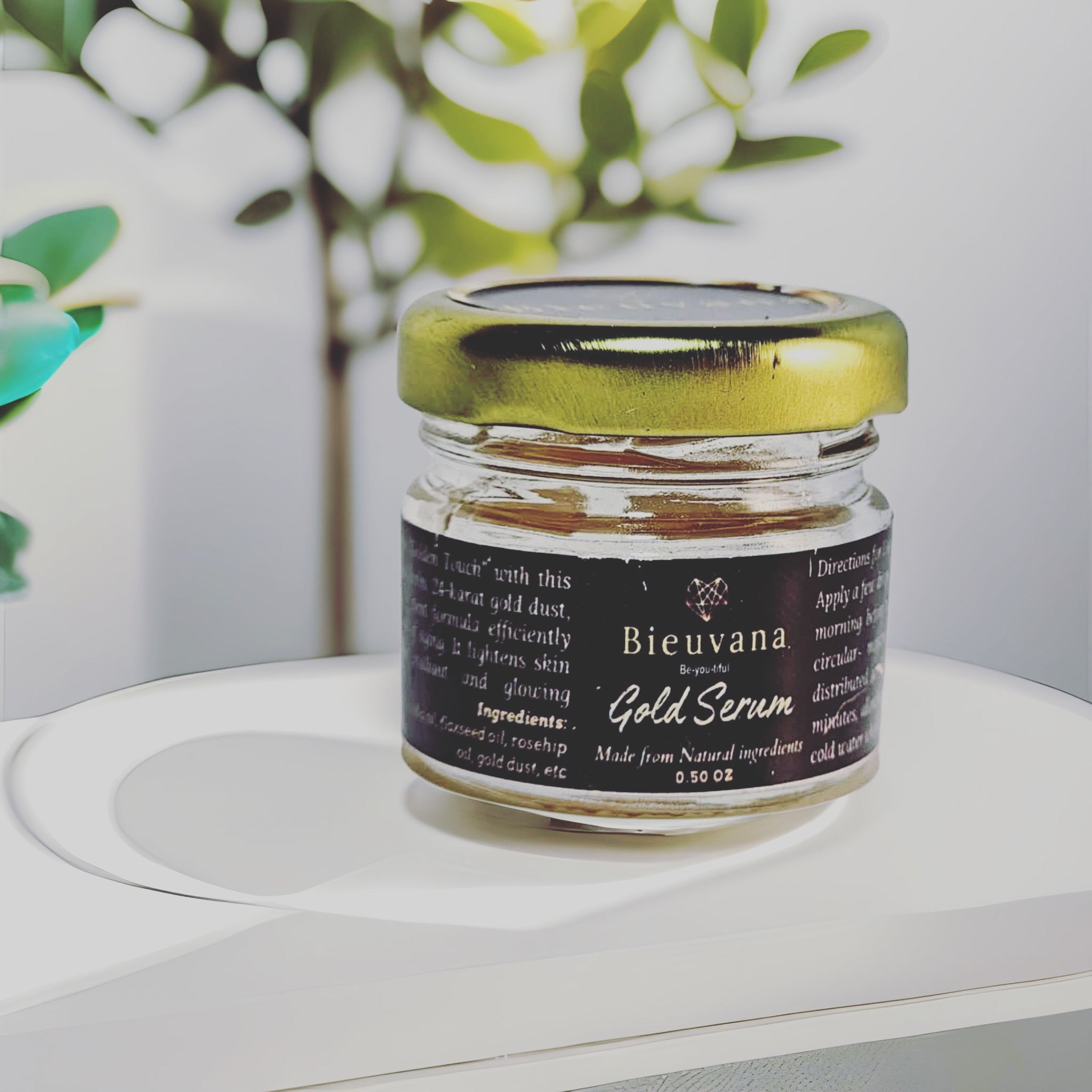 Gold Serum - 0.5 oz
Sale price
$19.99
Regular price
$23.00
Gold Serum
The Golden Touch! A traditional herbal serum containing precious herbs , pure cosmetics grade Gold dust , combination of essential oils and some fruit extracts.

 Ingredients:
Virgin coconut oil, Prunus Amygdalus Dulcis (Sweet almond oil), Argania Spinosa(argan oil), Simmondsia chinensis( jojoba oil), Linum usitatissimum (flaxseed oil), Rosa rubiginosa eglanteria (rosehip oil), gold dust
Benefits:
🌿 Reducing the early signs of aging
🌿 Lightening skin pigmentation
🌿 Instant Glowing and Radiant skin
🌿 Lightens skin complexion
🌿 Revitalizes skin cells
🌿 Deep moisturization & Nourishing
🌿 Fades Ages spots and gives a youthful look

Directions for use:
Wash the face thoroughly with a mild cleanser (effective to use in the morning)
Scoop a bit of Gold Serum and apply them all over your face and neck.
Give a gentle massage with circular movements, ensuring the product is evenly distributed across your skin.
Leave the product on until you bathe for effective absorption.
Wash your face with cold water for a radiant skin glow.
Disclaimer: 
The gold dusts are of tiny quantity and can't be extracted, and may not have any monetary value.
Herbal products are, in general, safe to apply. Individual experiences may vary. If you experience any allergic reactions, please stop applying the product immediately, wash it thoroughly, and seek immediate medical help.