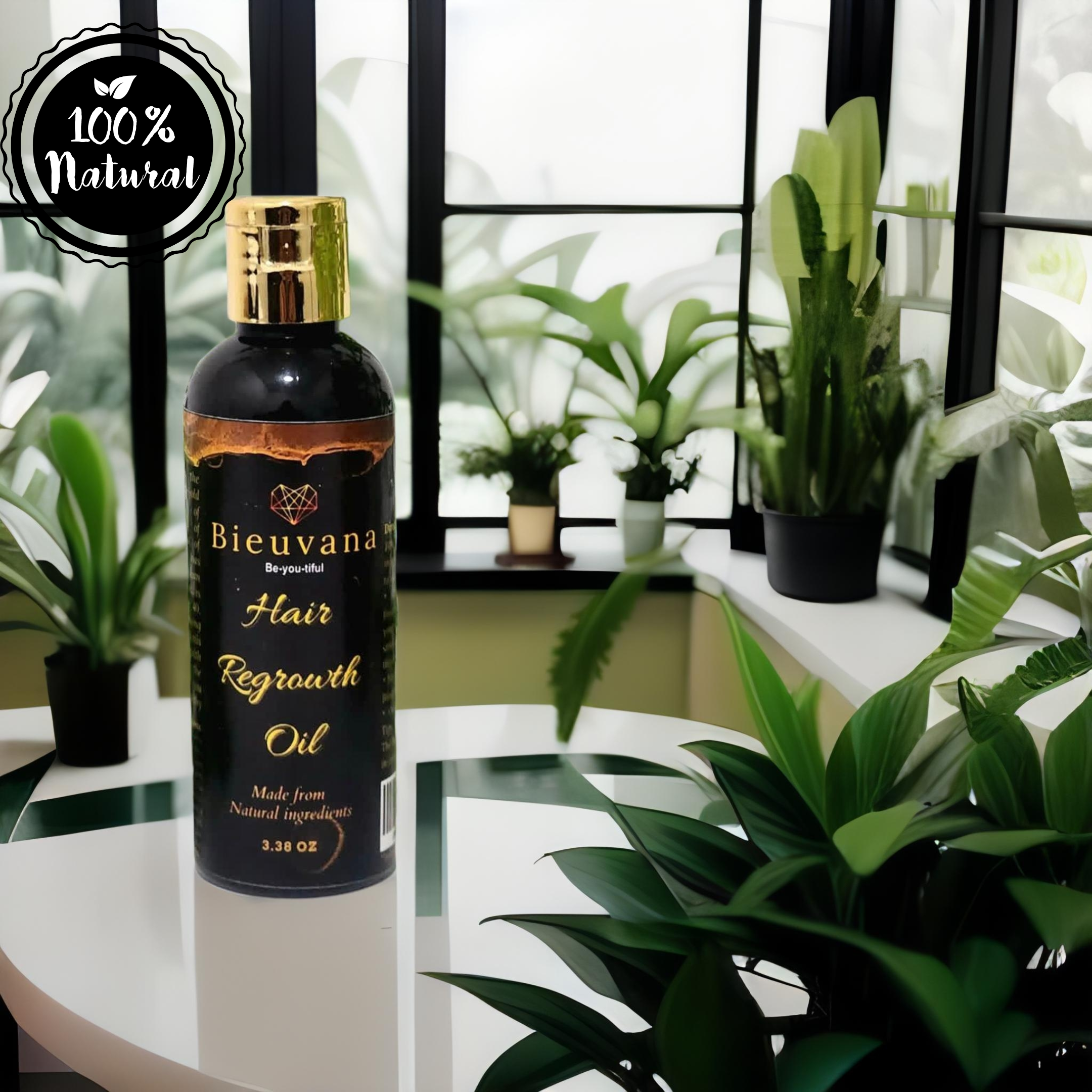 Hair Regrowth Oil - 3.38 oz
Sale price
$15.00 USD
Regular price
Hair Regrowth Oil 
Hair regrowth Oil is fortified with the extracts of over 40+ herbs with 48 days of infusion, transforming dry, brittle tresses while imparting strength & shine.
Hair regrowth oil brings nature's luxurious herbs and oils that restore scalp health and aid in reversing follicular damage, leaving you with bouncy attractive, healthy hair.

Benefits:
* Endows hair with a natural sheen
* Revitalizes brittle, dry & damaged hair
* Supports healthy scalp & Improved hair health
* Gives complete nutritive benefits & strength to hair

Directions for use:
*  Take the hair regrowth oil in a preferred portion according to length.
*  Massage the oil with your fingertips to ensure it reaches your scalp and all over the hair strands. 
*  For best results, use it along with Shikakai if available.


Disclaimer: 
Herbal products are, in general, safe to apply. Individual experiences may vary. If you experience any allergic reactions, please stop applying the product immediately, wash it thoroughly, and seek immediate medical help.