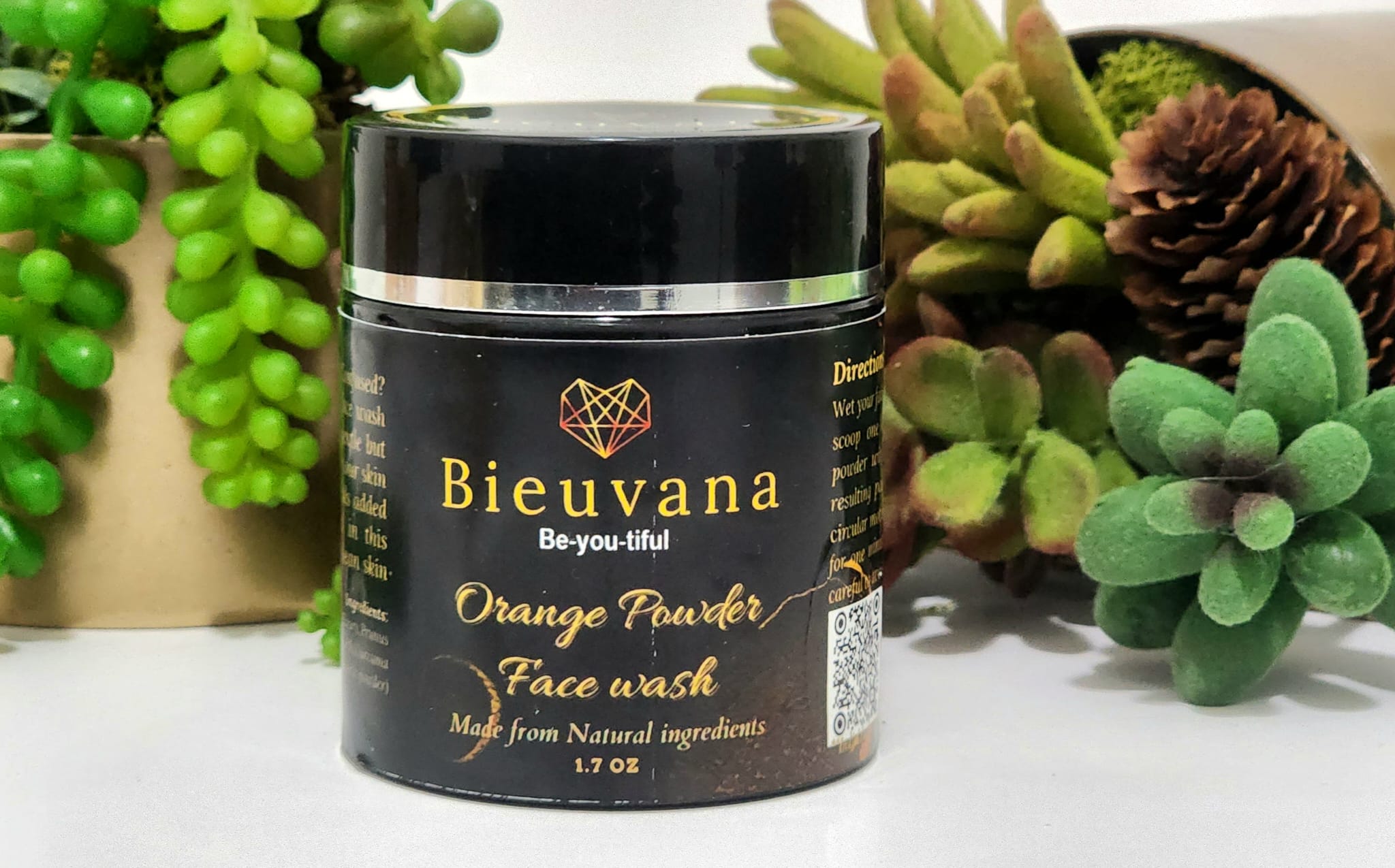 Orange Powder Face Wash 1.7 oz
Sale price
$9.99
Regular price
$12.00
Bieuvana - Orange Powder Facewash is crafted using raw, natural herbs, a gentle but powerful cleansing base, and green gram flour with a blend of healing herbs. No chemicals or preservatives are included in this product. 
Ingredients:
Citrus sinensis(Orange), Cicer arietinum(Gram Flour), Prunus dulcis(almond powder), Sapindus(Soapnut), ubtan, fuller's earth,Curcuma zedoaria(white turmeric powder)
Directions for Use
Wash the face and use the provided spatula to scoop one portion of facewash powder.
Mix the powder with plain water/Honey/Rosewater/curd/ raw milk.
Apply the mix to your face and neck using gentle circular motions with light pressure.
Scrub your skin for one minute, then rinse the paste thoroughly.  Avoid eye contact when applying or washing the face/skin.
For Best results, follow up with face masks like Bieuvana – Rose face pack / Papaya face pack.
Benefits:
Removes dirt and excess oils from the skin
Leaves a smooth and shiny face
Exfoliates the dead skin
Brightens the skin and removes tan
Helps to tighten, nourish, and revitalize the facial tissues
Enhances the natural glow and complexion of your face
Disclaimer: 
Herbal products are, in general, safe to apply. Individual experiences may vary. If you experience any allergic reactions, please stop applying the product immediately, wash it thoroughly, and seek immediate medical help.