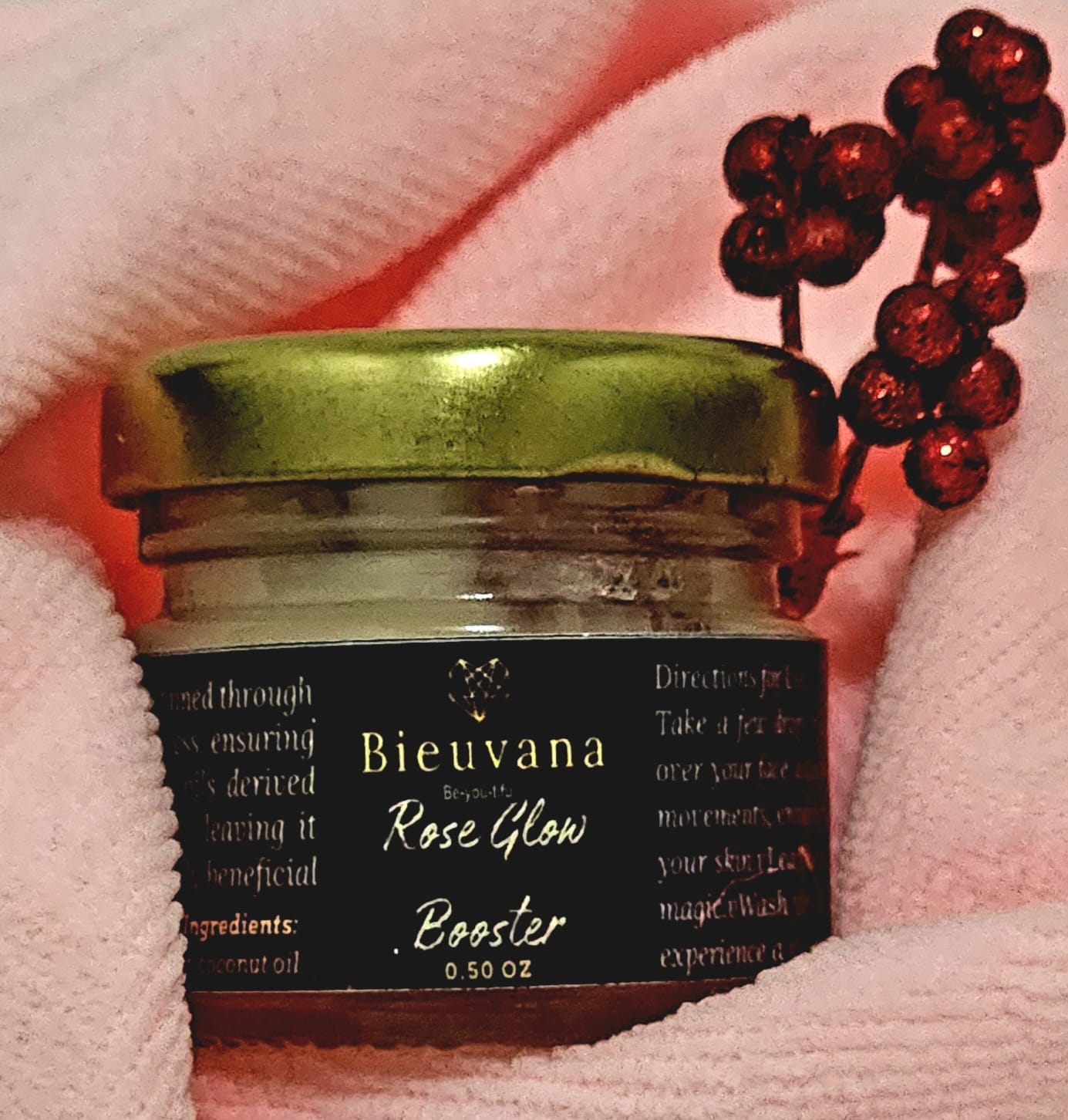 Rose Glow Booster - 0.5 oz
Sale price
$17.99
Regular price
$21.00
Rose Glow Booster 
Made with natural virgin coconut oil with roses soaked and processed for days. Serum extracted after ethnic processing. Prepared with the utmost care, and it underwent a stringent process. The natural oils found in roses help retain moisture in the skin. This results in your skin feeling smooth and soft. The sugars in rose petals significantly benefit those with sensitive skin. A rich source of vitamin C, rose petal paste makes for beautiful, shiny glowing skin.

Ingredients:
Rosa rubiginosa. (Damask Rose petals), Virgin coconut oil
Benefits:
🌿 Absorbs excess oil from the skin without drying it
🌿 It helps to restore the natural pH balance of the skin
🌿 It acts like a toner, minimizing pores on the skin
Directions for Use:

Before retiring to bed, wash your face thoroughly with a mild cleanser.
Scoop a bit of rose glow booster and apply them all over your face and neck.
Give a gentle massage with circular movements, ensuring the product is evenly distributed across your skin.
Leave the product on overnight and let it work its magic.
Wash the face with cold water in the morning and experience a radiant skin glow.
Disclaimer: 
Herbal products are, in general, safe to apply. Individual experiences may vary. If you experience any allergic reactions, please stop applying the product immediately, wash it thoroughly, and seek immediate medical help.