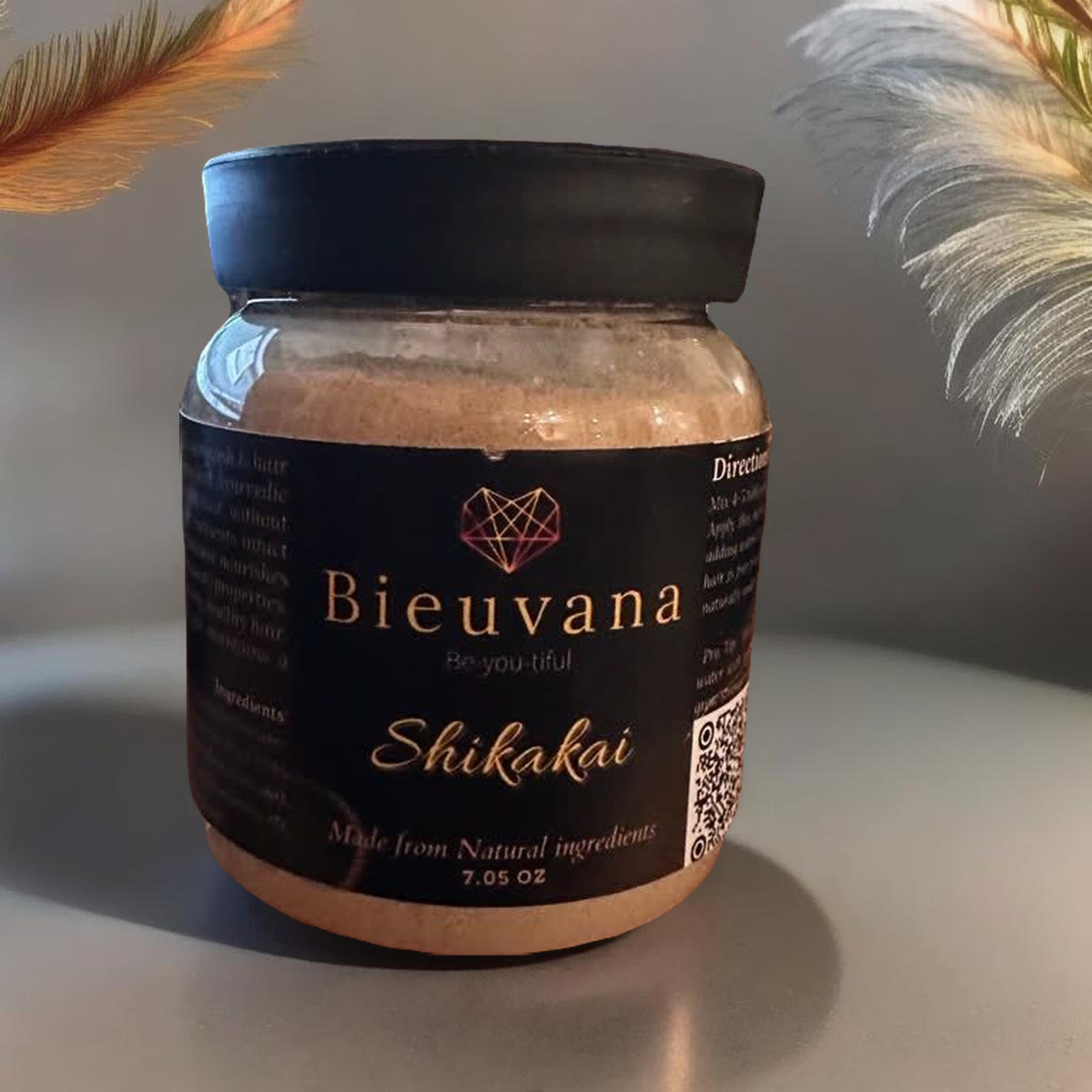 Shikakai
Sale price
$12.00
Regular price
$15.00
Directions for Use:
Mix 4-5 tablespoons of Shikakai with 1/5th mug of water to form a semi-liquid consistency.
Apply this mixture from the scalp to hair tips and massage gently for 5-6 minutes by adding water little by little.
Rinse your hair thoroughly with plain water.
Repeat it till your hair is free from dirt and oil, and you achieve frothy foam while massaging.
Dry your hair naturally under the sunlight. For best results, use it twice a week.
Pro Tip:
Mix Shikakai powder with fresh yogurt / Rice starch water. Replacing plain water with yogurt or rice starch gives marvelous results. This mixture will help hair to grow stronger and thicker from the roots.
Ingredients:
Acacia concinna(Shikakai) (Rose),Sapindus detergents(Soapnit), , Trigonella foenum-graecum(Fenugreek), Rosa rubiginosa(Rose), Psoralea corylifolia(Babchi seeds), Citrus limon(Lemon), Hibiscus rosa-sinensis(Hibiscus), Artemisia pallens (Davana), Chrysopogon zizanioides(Vetiver), , Phyllanthus emblica(Amla)
Benefits:
cleanses your scalp gently and helps it retain adequate moisture.
Helps detangle the hair easier than ever.
Controls and prevents hair fall.
Helps to restore the hair's natural moisture balance.
Slows down premature greying of hair
Prevents split ends
Promotes faster hair growth
Treats dandruff and reduces white flakes
Protects hair follicles
Heals scalp-related wounds faster
Disclaimer: 

Herbal products are, in general, safe to apply. Individual experiences may vary. If you experience any allergic reactions, please stop applying the product immediately, wash it thoroughly, and seek immediate medical help.