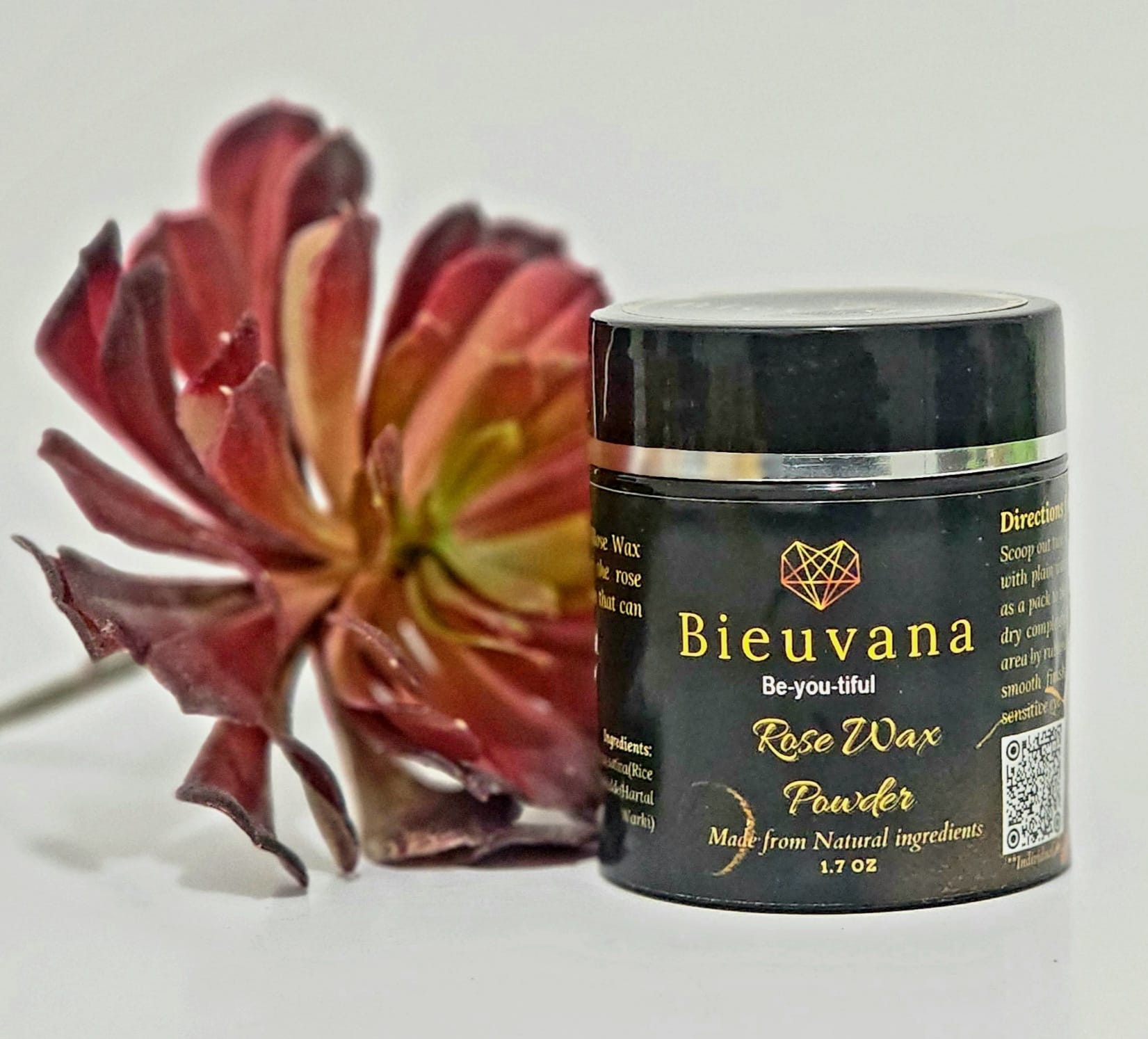 Wax Powders (Rose) - 1.7 oz
Sale price
$12.00
Regular price
Wax Powders (Rose) 
The wax powder has the richness of Roses and helps remove the hair painlessly in 10-15 minutes.

Ingredients:
Rosa damascena(Rose powder), Fuller's earth, Oryza sativa(Rice Flour), Cicer arietinum(Gram Flour), Arsenic Sulphide(Hartal Warki)
Benefits:
🌿 Removes hair efficiently
🌿 exfoliates the dead skin
🌿 Brightens the skin and removes tan
🌿 Smooth, Glassy, and polished finish

Directions for Use:
Remove all the jewelry before using the wax powder.
Scoop out two spatulas of wax powder. Combine the powder with plain water to make a paste-like consistency.
Apply it as a pack to the desired area of the skin.
Let the pack dry completely.
Using a damp sponge, gently exfoliate the area by rubbing in circular motions. And wipe off clean for a smooth finish.
Repeat the process as needed. If used on the face, avoid the product in the eye and surrounding areas.
Use a moisturizer for smooth skin
Close the pack after use to avoid air contamination.
****Repeat the process if required
****Can use in the face as well, except near the eyes.
Disclaimer: 
Herbal products are, in general, safe to apply. Individual experiences may vary. If you experience any allergic reactions, please stop applying the product immediately, wash it thoroughly, and seek immediate medical help.